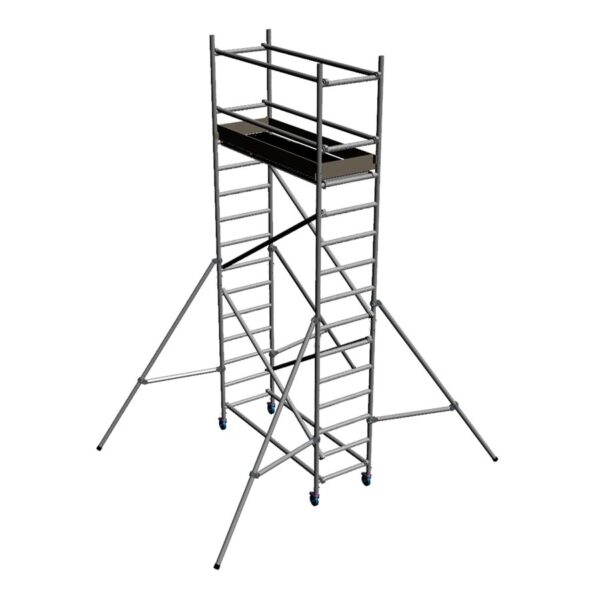 New – safe assembly set
Safety is the most important aspect of working at heights. People working at heights are prone to accidents. This aspect is regulated by the labour law. Therefore, it is important to use suitable access towers. One of the reasons for accidents at work is a bad condition of protective equipment or lack thereof. We need to understand that access tower is an example of such a protective equipment.
Our priority is to reduce the number of accidents on mobile access towers. Thus, along with the new Solid and EasyGate lines, we have implemented the safe assembly set.